The Brief Introduction
History
The Cambridge Language Center was founded in 1981 in Tainan, Taiwan by Mr. Chi-Jong Su. Since then, thousands of qualified students attended its programs. Cambridge opened at University Road in Tainan which is close to the National Cheng Kung University. However, having expanded, the school built another branch school to accommodate new students in 1991. The new site can allow 500 students attending classes at the same time. Now, Cambridge has about 2000 adult students attending every level of English , Japanese, German, Franch, and Spanish classes. After years of successful development, Cambridge has become the biggest language institute in Tainan and has 45 full time and part time faculies with bachelor, master and doctorate degrees. Eighteen of them are foreign teachers from United States, Canada, United Kingdom, Japan, Franch and Spanish
Objectives
Cambridge was built to serve the local students with high quality language training opportunities. It also cultivates students international viewpoints. It will also provide students opportunities to continue their formal education in domestic and foreign countries.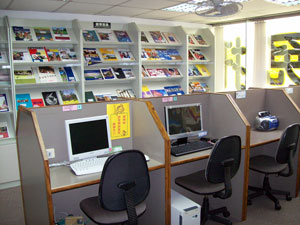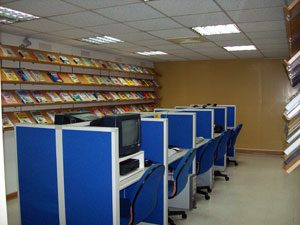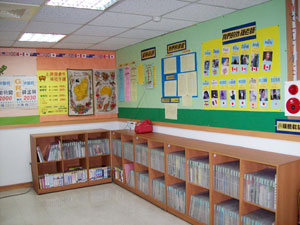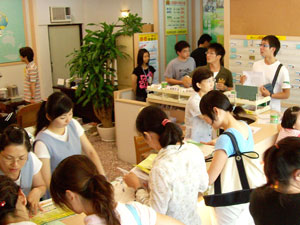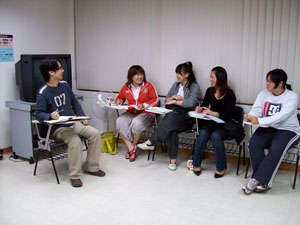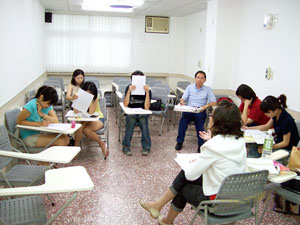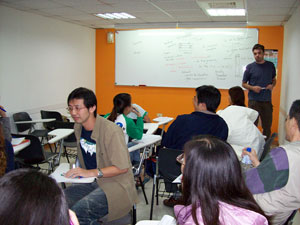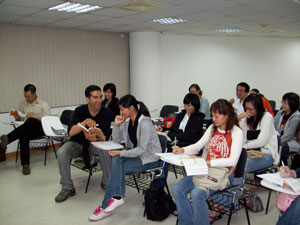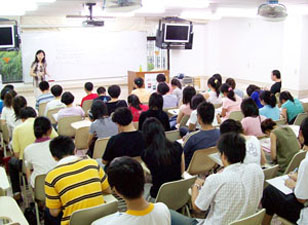 Curriculum and Business
To achieve our goals, Cambridge opened many courses related with language training. We also cooperate with many foreign schools to recruit students. The classes Cambridge now has include:
English strengthening classes:
The English conversation classes were divided into nine grades to meet students' need from different levels, including phonetics, conversation, reading, and writing classes. The length of each session is two months, however, the students can select long-term programs of six, twelve, or twenty-four months which were first introduced by Cambridge and have become most popular courses here.
Japanese classes:
The Japanese classes were divided into eleven levels, from basic Japanese phonetics to advanced writing class. Taught by Chinese and Japanese teachers, these classes meet students' needs.
Germany, Spanish, and French classes:
With the establishment of the second branch school, Cambridge newly opened many classes in Germany, Spanish, and French . In addition, Cambridge also newly developed study abroad service to German, Spain, and france.
TOEFL, GRE, and GMAT preparation classes:
In cooperation with the Merica Institute in Taipei, Cambridge has opened TOEFL, IELTS, GRE, and GMAT classes for students with high level English ability and who are interested in attending foreign schools. For those at lower and intermediate levels, Cambridge has opened pre-session courses to prepare them enough in vocabulary and grammar. The length of pre-session course is four months, and one session of a TOEFL, GRE and GMAT class is fourteen weeks. Students can extend as many sessions as they want. Generally, a one year program is frequently been taken by students.
TOEIC:
This is a new course established in May 1999 to help learners who are interested in strengthening their English conversation and business communication abilities. The course is attached with the Cambridge Member Conversation System. For all member students, this course is free.
Business cooperation courses:
From its reputation in language training, Cambridge has been asked by many local businesses to open many specific courses for their employees.
Study tour grouping:
Each year, Cambridge leads groups of students to attend study tours to different countries, such as Canada, Australia, Japan, the United States and the United Kingdom.
Cooperative Institutions
Cambridge has cooperation with many foreign and domestic schools and institutes, such as, the Merica Institute in Taipei, University of California - Berkeley, University of California - Los Angeles, San Diego State University, the New Hampshire College, University of Finley, Regent Schools in United Kingdom, the Beet Institute, Embassy School, Bellerbys School, Queensland University of Technology, The Perth Institute of Business and Technology, the University of Toronto, the Aspect Language Schools, and many others. We cooperate with the schools and recruit students for them. Each year, about two hundred students attend short term and long term programs at their schools.
Future Development Plan
Cambridge will develop to be an international business, to introduce different cultures to local students and to develop more foreign language programs such as Germany, French and Spanish. Cambridge also like to introduce Chinese culture to international friends by recruiting students from foreign countries to attend Chinese lessons in Taiwan. Over the short term, Cambridge already built its third branch school and devotes itself in promoting class quality. Over the long term, Cambridge is evaluating the possibility to establish an office abroad . We at Cambridge are proud of our contribution to domestic education.
Cambridge is your eternal friend in study